Mainichi Teas
Start every day with a cup of Japanese tea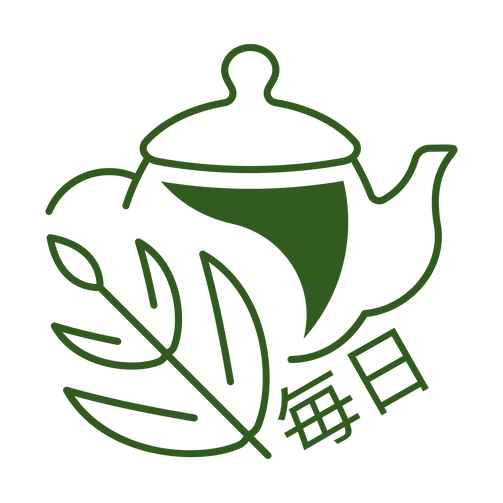 Meet Mai
This is Mai! She's loves tea a whole lot. She works very hard to pick out the best tea for you and would love for you to give them a try.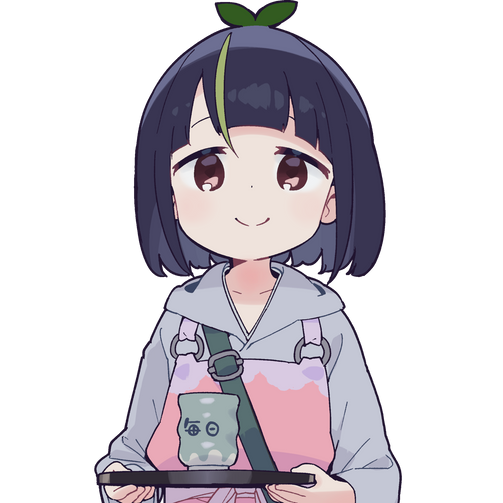 Mainichi Teas

13

products

Bancha

2

products

Genmaicha

1

products

Hojicha

3

products

Kukicha

1

products

Kyobancha

1

products

Oolong

1

products

Sakuracha

1

products

Sencha

1

products

Wakoucha

1

products
Showing 12 of 13 products on Mainichi Teas collection
Bancha
A popular Japanese tea for daily drinking, Bancha is even used as the base of Genmaicha, and means "common tea" in Japanese (番茶). Depending on the variation, the leaves can be harvested in spring, summer, or autumn, or even made from leftover leaves from the first crop or from late summer growth. They're taken from the lower part of the plan, so the leaves are a bit larger with a firmer structure than Sencha. Once the leaves are harvested and steamed, the entire leaves, including stems, are rolled just like Sencha giving the end product slightly fatter needles. Because it's made from coarser leaves that contains stalks and stems, Bancha is low in caffeine, but full of nutrition. The lower leaves are shielded from the sun, it produces fewer bitter compounds, giving it a lovely mild and refreshing taste.
Genmaicha

Yanagi Bancha
Genmaicha
This traditional Japanese tea has seen a rise in popularity in recent years, as it combines tea and rice into one. Genmaicha means "brown rice tea" in Japanese (玄米茶) and as the name says, it's a combination of green tea and roasted rice. While it means "brown rice tea," it actually uses white mochi rice due to the fragrant aroma that develops by roasting it. The rice is steamed, dried, and roasted, then typically combined with Bancha tea in a 1:1 ratio. As one of our Basics teas, this is a very good entry point into the world of Japanese tea.
Genmaicha
Hojicha
While not green in color, Hojicha is in fact a green tea. However, it means "roasted tea" in Japanese (焙じ茶), so that's why the leaves are brown. This roasting gives it a nutty flavor and unique character. It can be made from Sencha, Bancha, or Kukicha, but it most commonly uses the larger, coarser leaves of the sun-grown teas. The leaves are denser with a firm structure, leaving them not so sensitive to heat, allowing them to be processed with roasting, after the typical steaming and drying. Generally, the leaves are evenly roasted in the final step using charcoal or sand roasting. Bringing the tea to a high temperature helps extract almost all of the tea's caffeine, making Hojicha perfect to drink throughout the day, especially in the evening.
Hojicha Amber

Hojicha Basic Roast

Hojicha Dark Roast
Kukicha
Kukicha means "stem tea" in Japanese (茎茶) and is made from the young stems and stalks of the tea plant. Once the harvested leaves are steamed and processed, the stems are separated and dried. This tea embodies the idea of no waste in Japanese Zen Buddhism, using the whole tea leaf with nothing thrown away. Leaving the stems in provides Kukicha with a lot of nutrition, along with a refreshing, grassy flavor without a lot of bitterness. It's also naturally low in caffeine, which is found mostly in the actual leaves and buds, making it another excellent choice tea for any time of day.
Tsugumi Kukicha
Kyobancha
Kyobancha is a speciality Bancha tea from Kyoto Prefecture, where it gets the "Kyo" in its name, meaning "Kyoto common tea" in Japanese (京番茶). The leaves are harvested in late March, but not part of the first flush, and after picking, they're steamed to stop the oxidation process, then dried and roasted. This tea is nutty and slightly smoky, with a light body that's low in caffeine, perfect to drink at any time of the day.
Kyobancha
Oolong
Most commonly produced in China and Taiwan, Oolong is a semi-oxidized tea that's unique due to its processing. Wulong means "black dragon" because Oolong tea is in theory twisted and curled into a shape resembling a Chinese dragon. It can be oxidized light, medium, or high and can fall anywhere between green and black, typically ranging from 20-85%, giving it a very extensive variety of flavor profiles. While Oolong varieties are often produced differently, they can be rolled, twisted, or curled into balls even.
Oolong Needles
Sakuracha
This very special tea is a traditional Japanese infusion unlike anything else. Sakuracha means "cherry blossom tea" in Japanese (桜茶), getting its name from the iconic pink cherry blossoms that bloom throughout Japan during spring. The flowers are mixed with ume plum vinegar and salt, then left to infuse for 3-4 weeks. It's considered a very special tea in Japan, typically served at weddings because it is believed to represent new beginnings.
Sakura Tea (Salted)
Sencha
The most popular tea in Japan, Sencha is known for it's unique emerald color and vegetal, grassy taste. 80% of all green tea produced in Japan is considered Sencha and it means "brewing tea" in Japanese (煎茶). After picking, the leaves are steamed to prevent them from oxidizing, then rolled several times (rough rolling, strong rolling, middle rolling, and fine rolling) to transform the leaves in that beautiful needle shape typical of Japanese tea.
Kabuse Sencha
Wakoucha
While Japanese tea is often thought of as just green teas, the manufacturing of black tea was introduced in Japan around 150 years ago in the Meiji period, right around the time Japan was opening to the rest of the world. Wakoucha means "Japanese black tea" in Japanese (和紅茶), but Koucha more directly means "red tea," named after its dark red color when brewed with Japanese "soft water" that is low in lime content. Koucha is a fully oxidized tea, where after the harvest, the leaves are first withered prior to processing by rolling. This process breaks the cell structure down, enhancing the oxidation process. Because black tea is new compared to the long history of green tea production, it's not widely produced and considered a specialist product.
Fern Shoot Wakoucha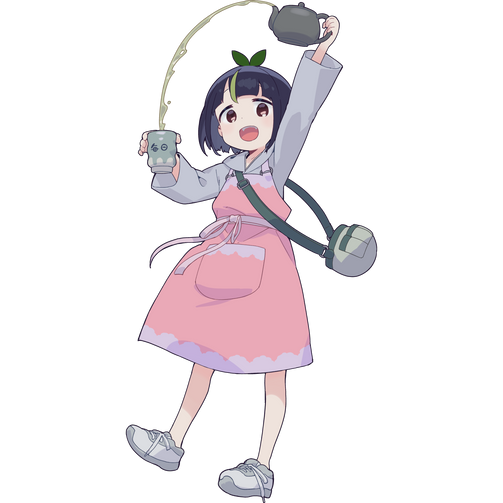 Loose Leaf Tea
All our tea is sold loose leaf for now and makes approximately 25-50 cups per package (or more with additional steeping), so you can enjoy them for a while.
Learn How to Brew Japanese Loose Leaf Tea
Let customers speak for us
Choosing a selection results in a full page refresh.
Press the space key then arrow keys to make a selection.